Seahorses Class
Welcome to Seahorse Class!
Summer 1
Welcome back to Summer Term.
We have had a very busy week and have been practising all our maths, literacy and phonic skills. We have had a 'Money Day' and have been adding prices and comparing supermarket prices. We have found some of this a little tricky but we have CHALLENGED ourselves.
We were also lucky enough to have had a visit from Perform Drama and we enjoyed being cowboys and cowgirls for the morning and had to search for the horse with golden mane!
Have a lovely Bank Holiday weekend.
Spring 2
07.04.17
Well done to everyone this week. It has been very busy and everyone has been feeling tired but we pulled through! Everyone's Easter Hats looked brilliant. Well done to everyone for their efforts.
Well done to Erin and Isaac for winning the Easter colouring competition.
Well done to Erin and Oliver for winning the Easter hat competition.
All the children received an egg from the Easter Bunny too.
Have a lovely break and I look forward to seeing you all back after a lovely restful break.
31.3.17
This week we wrote our stories. They were brilliant! Everyone tried their best and we created a book from them to keep in our book corner for the children to enjoy.
We have been recreating some Monet paintings and the children did a great job using the dabbing technique to create the 'Haystack' painting.
We worked on word problems today and Seahorse Class impressed Mrs Beynon and Mrs Dessurne with their speed and understanding. Well Done!!!
We are not far from hopefully achieving our class treat by the end of the term, so fingers crossed!
24.3.17
This week has been very exciting. We made up our own stories, thinking about the beginning, middle and end and we look forward to writing them next week! We had a performance company come in and perform 'The Little Princess'. All the children thoroughly enjoyed it and got involved. For red nose day we celebrated with a Disco in the afternoon, even Mrs Beynon managed a few dance moves!
We have been having a very busy term. We had World Book Day where we all dressed up as our favourite book character. We have had a visit from the Fire Service, who taught us all about how to stay safe. We even got to ride in a fire engine and spray the hose!
This week (13.3.17) is Science Week. We have had 2 visitors, told us about solid, liquids and gases and the other taught us all about our Solar System. We will be conducting our own experiment using mentos and coke!
14.02.17
This week the "Super Sea Dog" wall was introduced. This wall is for children that are enthusiastic about their work and try their very best. The children can display it with a choice of gold or silver sparkly pegs (wich they were very excited about!) We aim to fill up the wall by the end of the week, as there is always so much brillant work produced.
Today we have been experimenting with printing. We used different objects to create different patterns and textures using paints. The children enjoyed exploring different techniques and some got very messy!
02.02.17
We have been very busy in Seahorse class. Mrs Dessurne is settling in well and the children are getting to grips with the change.
This week we introduced our new V.I.P table! To earn the privilege of a being a V.I.P for the week we have to be a good role model, do our personal best and follow the Sarisbury Charter. The children are very excited to find out who will be the V.I.P next week!
We have a new role play area as decided by the children. we had lots of ideas and settled on an underwater theme.
The V.I.P's have been in charge of taking photos of the children enjoying the area.
WELCOME BACK!!! - Spring 1
Happy New Year. I hope you all had a well deserved break over Christmas (I know I did!) I have enjoyed listening to all of the children's stories and how excited they are to be back.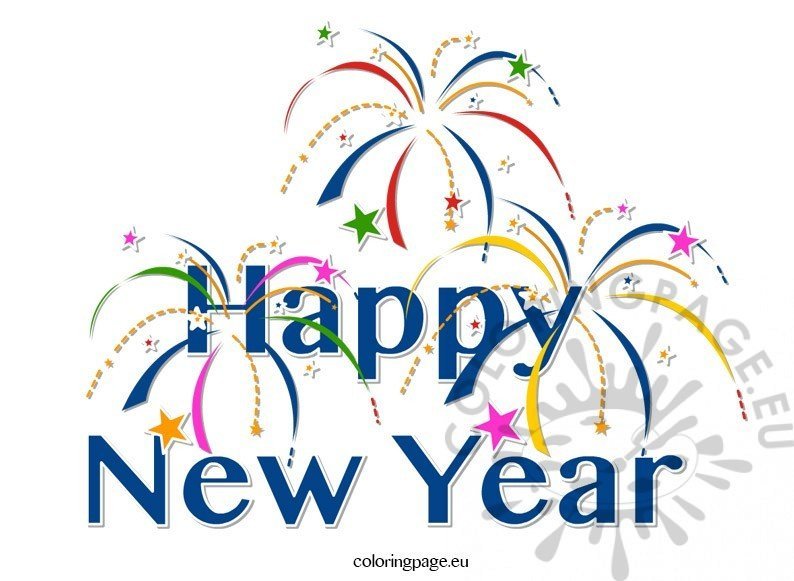 We would like to welcome Mrs Dessurne to our classroom. She is our new LSA and is replacing Mrs Ditchburn.
This week we have been getting back into a routine and remembering all of the Sarisbury Charter rules.
This half term we are focusing on fairytales, particularly Jack and the Beanstalk. We have a new book corner and role play area to reflect these and the children have been enjoying the castle.
Hope they are not all too tired already and you are enjoying the peace and quiet:)
HOLLY HILL WALK - Monday 7th November
To start off our wood topic we went over to Holly Hill and looked for signs of Autumn. We thought of different words to describe the woods and thought about why some of the leaves have stayed green. It was a very chilly, but dry walk and we had lots of fun.
WELCOME BACK!!!
We hope you had a lovely half term.
When we arrived back in the classroom, someone had left us a crime scene! We investigated this and looked at all the clues to figure out what had happened. It turns out that the clues led us to Guy Fawkes.
We have been learning the story of the Gunpowder Plot and sequencing it. We have thought about who was right and wrong with a little help from our friend Molly. We have also thought about firework safety and making firework pictures so we hope that all the children will be able to enjoy the firework displays over the weekend.
Thursday 13th October 2016
Forest Friends
We had a lovely autumnal walk through Holly Hill with Mrs Grover. We found lots of spiky but empty sweet chestnut cases with hundreds of sweet chestnuts all over the floor of the forest. It was great fun building a new den and we carefully walked up the rocky stream in our welly boots. We saw several squirrels chasing over the ground and climbing the trees. After that we learned about the differences between oak and horse chestnut leaves and then had a hunt for conkers. There weren't many left but we did find all different sizes and some were still in their cases.
In no time at all, we were walking back through Holly Hill to school. What a great morning we had!
*************************************************
September 2016
We've had a great start to the year and are quickly settling in to life in Year 1. It's SO busy! Our topic is 'The Jungle' and we've done some fantastic work already - you'll see a lot of it on the walls when you come to the parents evenings on 11th and 12th October. In English, we've been writing sentences using adjectives (describing words), creating speech bubbles and now we're learning how to write instructions using imperative verbs. We've been calculating numbers that are one more or one less than a given number in maths and we've learned how to use a numberline to help us with our addition and subtraction.
In art, we've designed and made some colourful jungle dioramas and have enjoyed painting, cutting, folding and glueing. They've really brightened up the wall.
We've also learned how we can stay safe on the Internet and have all signed up to the E-safety charter in class to show that we know how we can keep ourselves safe when using computers and tablets.
Our next big adventure is Forest Friends next Thursday (13th) when we'll be going over to Holly Hill Woodlands. Keep an eye on this page to see all the photos and to find out what we got up to.
*************************************************************
Monday 20th June
The children are working hard on their counting in 2s, 5s and 10s. See if they can show you their skills on the 'Splat 100 Square'. You could even challenge them to count on and back in 10s from any number.
E.g. 2, 12, 22, 32.
'Road to Rio' Dance Workshops
We have had a fantastic day on the 'Road to Rio' learning our dances linked to the Rio Olympics 2016. We had an opening ceremony where we found out about our Year Group country of Ghana. Then we learnt our special themed dance and had the opportunity for a closing ceremony where we performed our dance to the school. We look forward to showing you our new moves on the afternoon of the Strawberry Fayre!
Thank you for all of your support in making the children look so bright and colourful. And a huge thank you to the PTA and parents for supporting the event and Danni the dance teacher from the Education Group who delivered the workshops with such enthusiasm and fun!
Friday 20th May
It has been a very busy week in Seahorse class. We have been learning dragon poetry and writing some acrostic poems of our own, exploring direction including beginning to learn our left and right, and we have created some very detailed, thoughtful Monet paintings.
Keep up the hard work Seahorses, just one week until our half term break!
Friday 13th May
Queen's Day at Sarisbury
Thursday 12th May
Forest Friends
Thursday 21st April
Beaulieu Motor Museum
Seahorse Class had the most wonderful day at the Beaulieu Motor Museum yesterday. The sun was shining and we were smiling because we got to go on the monorail, double-decker bus and even in the beautiful, light blue Gum Drop!
Our behaviour was excellent throughout the day and we didn't have a minute to rest because there was so much to look at, ride on and learn about.
We explored the old fashioned cars in the museum, visited the crazy cars in the Top Gear area and even went on the Wheels ride to find out more about the history of cars. It was a fantastic day and very memorable for all of us. Now we can't wait to start to learn more about cars at school.
Wednesday 13th April
Welcome back to the Summer Term Seahorse Class!
It is lovely to have everyone back in Seahorse Class. All the children are looking smart, ready to learn and the sunshine has even come out!
The classroom is looking fresh with all the children's wonderful writing displayed. We have stories, recounts of the Easter break and even some targets for the Summer Term.
In the classroom we have a building contruction site for our role play area and a car in the book corner ready for our new topic.
This week the children have really shown how they have matured during our Gym session. They were showing how they can follow instructions, use the equipment safely and add interesting twists to their jumps and balances.
Thursday 24th March
Easter Bonnet Parade
Seahorse Class have had a super morning on our Easter Bonnet Parade and we even met the Easter Bunny himself!
Our Easter bonnet winners are: Joshua and Chloe!
Our Easter colouring competition winners are: Oscar and Freya!
Have a wonderful Easter Holiday everyone!
Wednesday 23rd March
Marble Treat Easter Fun!
Today we have had our marble treat (We have filled our class marble jar so have earnt a reward!). We have had a wonderful morning of Easter chocolate nest making and Easter basket making so that we can send them home carefully. We particularly enjoyed eating the left overs!
Thursday 3rd March 2016
World Book Day
Wow! Well done Seahorse Class! Today we celebrated the joy of reading and imagination by dressing up as our favourite book characters.
We had Harry Potter, Elsa, Alice and even some superheroes to keep us safe. Full of enthusiasm, the children thoroughly enjoyed finding out about each character and acting out the storylines. We are now totally inspired to begin our new reading challenge and explore our love of reading even more!
Thank you so much for all of your support in making our 'World Book Day' such a success!
Wednesday 24th February 2016
Fire Engine Visit
Today we had a visit from the fire crew. We learnt all about fire safety and what to do if there was a fire in the home.
Get out, stay out, call 999!
We really enjoyed exporing the fire engine, the protective clothing and we even got to put out a fire with the huge hose!
Thursday 28th January 2016
Drama Workshop
Today we took part in a drama workshop all about helping 'Super Duper' to save the world from the evil 'Bad Bopper'! We had to show our skills, work collaboratively and imagine that travelling through space in a rocket. We learnt all about climate change and the important role that we play in helping to look after our world. We have to 'Reduce, Reuse and Recycle'!
Thursday 14th January
Only our second week back and the Seahorses have been extremely busy!
Last week we had a Music and History Focus Week based all around World War One. We started the week by exploring a trench just the like soldiers would have sheltered in. There were many real artefacts from the war to explore. We asked questions, sketched the objects, found out facts about the war and compared schools from the past to schools today. We decided that we did not fancy Mrs Brashier or Miss Barnes becoming as strict as teachers in the past or getting the Dunces' Hat out! We also enjoyed listening to songs from the time of the war such as 'Run Rabbit Run' and taking our pencil for a walk in response to the music to create art work.
We learnt that some children had to evacuate their homes to stay safe during WW1, so we imagined that we were one of those children and decided on the special or useful objects that we would take with us. Our writing was beautifully presented and Miss Barnes has displayed it in our classroom.
This week we have started to explore Fairy Tales. We are learning to retell the story of Jack and the Beanstalk using a story map and actions. We particularly enjoy the part where the giant roars "Fee-fi-foe-fum! I smell the blood of an Englishman!".
A Goldilock's and the Three Bears role play area has also popped up. We are enjoying retellling the story and sequencing the events. Some of us have even written a letter to the characters in the story.
In Science, we had a letter from Professor Smart who needed some help to explore materials and their properties. You might like to try this at home...look around your house for different types of materials and sort them in different ways. For example: the material type, rough or smooth, stretchy or hard, natural or man-made.
In Maths, we have been doubling and halving numbers using practical objects and solving problems involving Jack's magic beans!
In Phonics, we continue to be 'Phonic Pirates' learning to read and apply the sounds:
ue (blue) ie (pie) ay (play) ir (girl) aw (paw)
You could try rehearsing reading real and alien words including these sounds using the game 'Obb and Bob'.
Thursday 10th December
Christmas is fast approaching! In Seahorse class we have been getting all crafty. We have painted our dinosaur models and are beginning to sew our penguin puppets ready to bring home for Christmas. We are having to be true 'CREW' members during our sewing as it is a challenge; so resilience is hugely important!
We have also enjoyed our Christmas lunch eaten as a whole school today along with jolly Christmas music. It was delicious and Colin the Cultural Crab was very impressed by us enjoying a traditional Christmas dinner. A big thank you to Emily and her team in the kitchen!
Tuesday 2nd December
Ho, ho ho!
Christmas has arrived in Seahorse Class! The Christmas Nativity rehearsals are in full swing and we are fantastic at singing our songs. Next we need to learn our lines and prepare our costumes. Any help with these jobs would be very helpful for the teachers and will make our performance even more amazing!
Today Santa's workshop appeared in the classroom and we have all been busy helping Santa to prepare for Christmas Eve.
We have been:
Wrapping presents and comparing their weights

Organising the presents in size order

Label making and Christmas card making

And some children even created a Sleigh for Santa!
During the day, a Post Box also popped up, so we decided to write some letters to Santa. We remembered to be polite and ask Santa how he was and even tried not to be too demanding with our Christmas lists!
Miss Barnes has made copy of our Christmas lists so that we can keep one at school and take one home to show you and send away to the North Pole!
Search Museum
Monday 16th November 2015
A big well done to Seahorse Class, they should be very proud of themselves for such a super day of discovery!
Today we have enjoyed finding out all about fossils and dinosaurs. We put our lab coats on to become Scientists and explore dinosaur bones, match fossils to their owners and even measure out the size of real dinosaurs. We compared fossils of dinosaur teeth, claws and even back bones; they were huge!
We finished the day off at the Discovery Centre where we had the opportunity to explore the Library and share a dinosaur story.
Diwali - Monday 9th November
This week the children in Seahorse Class have been enjoying learning all about the Hindu festival of light. Diwali is one of the largest and brightest festivals in India. We were lucky enough to have Mrs Master-Coles come in and share her cultural traditions. Colin the Cultural Crab was very impressed and Sally the Spiritual Shrimp also enjoyed finding out about such an inspiring festival.
Following the visit, Seahorse Class designed and created their own Diya Lamps from clay. We shaped the clay using our thumbs and by pinching the edges. Next we added patterns and texure using clay tools. We can't wait to paint them next week and add the tealights too!
Forest Friends-Thursday 22nd October
Today half of our class went out to the woods for Forest Friends. We all demonstrated our listening and teamwork skills so confidently throughout the morning. Den building was a popular choice, but we also identified different types of leaves and matched them to trees. We foraged for acorns, acorn cups, sweet chestnuts and even the spikey cups which protect them.
A particular focus of the morning was on keeping safe, we learnt to assess the risks before moving forwards with our actions. For example, checking how slippery a rock is before stepping on it or checking a branch is strong before using it to pull ourselves along.
Week Beginning 19.10.15
This week we had our first outside PE lesson. We had to show our listening and co-ordination skills throughout the lesson. We are now hopscotch experts!
Week Beginning 12th October
Seahorse Class have been very busy this week, there has been so much learning and creativity!
We have also become so independent and confident during our morning tasks. We can follow instructions and complete a task without support.
In Science we have been investigating how to turn white flowers red for The Queen of Hearts. We have experimented with lots of different methods to see which way is most successful.
In English, we have been learning the story of Alice in Wonderland. This week we have started to innovate our story so that we can write our own versions of the tale. Seahorse Class have been very creative with the new characters in their adventures; for example, we have aliens and dinosaurs drinking magic potions and tumbling into volcanoes!
Wednesday 30th September
Mad Hatter's Tea Party
We have had a fantastic, fun filled afternoon which has been full of wonder.
We have enjoyed a hat parade, party food and games during our Mad Hatter's Tea Party!
Wednesday 30th September
Healthy Wraps
Today we have been making our healthy wraps ready to eat at the Mad Hatter's Tea Party! We had to make sure that they were balanced with a range of types of foods. Ham, cheese and cucumber were a very popular choice!
Monday 14th September
Alice In Wonderland Drama Workshop
This afternoon the children got all imaginative as they looked for the lost jam tarts in Alice In Wonderland! All the children enjoyed becoming the characters from the story and the room was filled with lots of laughter!
The 'banana language' of Alice and her friends was a particular highlight for Seahorse Class!
Forest Friends
Monday 14th September
The second group of Seahorse children went out to explore the woods today. The waterproofs went on and all the rain just added to the splashing and fun! The children made dens, went mini-beast hunting and splashed up the river.
Forest Friends
Monday 7th September
The first group of Seahorse Forest Friends had a wonderful time exploring and getting to know the rules of the forest this morning. We had lots of fun rambling through the river, building dens and spotting different types of trees. Oscar even found a fascinating purple coloured beetle for us to look at!
The children have had a wonderful first few days in Seahorse Class.
Here is a display of the fantastic seahorses which they have made and their first piece of Year 1 writing. We think it is beautiful!
We have been busy exploring the classroom. Some of our favourite places are:
The writing area...
The Maths area...
The role play area...
A weird and wonderful tearooms to link to our 'Alice in Wonderland' topic!
The reading corner...also known as the cosy corner!
And our social, moral, spiritual & cultural sea creatures...
We have been getting to know them all really well, there is:
Sammy the Social Seal
Molly the Moral Mantaray
Sally the Spiritual Shrimp
Colin the Cultural Crab